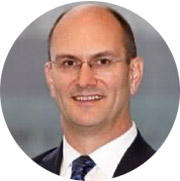 Jeff Hussey
President and CEO
Mr. Hussey, PGeo. has 35 years of professional experience in the mining industry. He has worked in both open pit and underground mine operations at various stages of mine life, from start-up to mine closure, and more recently, working in mineral exploration and development projects. He spent nineteen years with Noranda/Falconbridge. His mine operation experience includes work at the Brunswick No. 12 mine, Gaspé Copper mines, the Antamina mine start-up in Peru, as well as the Raglan mine in Northern Quebec. As Senior Scientist with the Mining Technology Group at the Noranda Technology Center in 2002, he enhanced his network into the metallurgical research and mining innovation fields. As a consultant since 2007, Jeff Hussey and Associates Inc. has helped junior mine development companies by offering exploration, mining and geo-metallurgical support services. These include Champion Iron Mines, Focus Graphite, Puma Exploration and Starcore International in Mexico.
While at Champion Iron Mines, he participated in building significant high quality iron ore resources, completing feasibility studies and participating in raising more than $70 million for corporate development. While working with Focus Graphite, development responsibilities included a feasibility study and associated work with community stakeholders and governments. Mr. Hussey has a Bachelor of Science in Geology from the University of New Brunswick.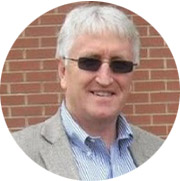 Robin Adair
VP Exploration
Mr. Adair is a Professional Geologist with over thirty-three years of experience in base metals exploration and development including project acquisition, exploration and discoveries, development and production. Mr. Adair spent the majority of his career working for Noranda/Falconbridge, holding several senior positions including Senior Manager, Zinc Exploration. During this time, he spent 11 years in the Bathurst camp where he is credited with a number of significant discoveries leading to production. In later years, Mr. Adair worked in base metal exploration throughout Quebec and Canada as well as internationally. He was also a key member of the team that discovered and developed the Bracemac-McLead mine in the Matagami camp in Quebec. His technical experience encompasses resource estimation, predictive metallurgical studies, environmental impact assessments, NI 43-101 reporting, negotiation of joint-venture agreements, corporate development and community relations. Mr. Adair received his B.Sc. and M.Sc. in Geology from the University of Alberta and is a Registered Professional Geologist and Qualified Person. He is currently an Honorary Research Associate at the University of New Brunswick and works with the mineral deposits group.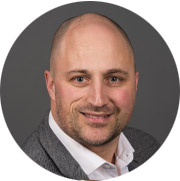 Anthony Glavac
CFO of PPML
Mr. Anthony Glavac has over 20 years of experience in financial reporting, including over 12 years in the mining industry. Since 2018, Mr. Glavac has served as Chief Financial Officer for Falco Resources Ltd. and previously served as Director, Financial Reporting and Internal Controls at Dynacor Gold Mines and Interim Chief Financial Officer at Alderon Iron Ore Corp. Prior to joining Alderon, Mr. Glavac spent 10 years at KPMG, working with both public and private companies, providing audit, taxation, strategic advisory and public offering services. Mr. Glavac is also involved with other public companies in the mining industry.