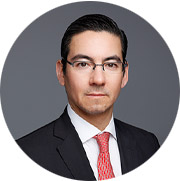 Geoff Cohen
Director and Chairman of PPML
Geoff Cohen is the Senior Advisor to Appian in North America. Prior to joining Appian, Mr. Cohen was Managing Director and Head of North American Mining Investment Banking at JPMorgan. During this period, he originated and successfully executed M&A, debt and equity transactions valued at over US$40 billion. Prior to joining JPMorgan in 2010, Mr. Cohen worked as a senior professional in the M&A groups of both global and domestic Canadian investment banks, where he focused on the natural resources sector. Mr. Cohen holds a B.Sc. in Engineering from Queen's University and an M.B.A. from the Ivey School of Business at the University of Western Ontario.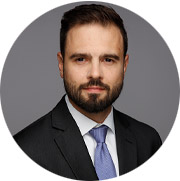 Adam Fisher
Director of PPML
Adam Fisher is a Principal at Appian Capital Advisory LLP. Prior to joining Appian in 2019, Mr. Fisher served as Vice President for Mubadala Investment Company, making and managing direct private equity investments into companies focused within the mining, metals, and utilities sectors. Prior to Mubadala, Mr. Fisher worked as an investment banker within the Natural Resources Group at Deutsche Bank, responsible for metals and mining client coverage and execution. Mr. Fisher began his career as a Submarine Officer in the US Navy, where he was a qualified Nuclear Engineer. Adam Fisher holds an MBA from Harvard Business School, a Master's of Science in Electrical Engineering from the Naval Postgraduate School, and a Bachelor's of Science in Electrical Engineering from the United States Naval Academy.
Gordon Stothart
Director of PPML
Gordon Stothart is an independent consultant with over 35 years in the mining business. Up until 2022, he previously spent 14 years with IAMGOLD Corporation, originally as COO and later moving to the position of President and CEO. Prior to IAMGOLD Corporation, Mr. Stothart worked in the Noranda-Falconbridge-Xstrata organization for 21 years in a number of operational, project, business development and management roles, including spending nearly 10 years in South America on large base metal operations and development projects. Mr. Stothart graduated from the University of British Columbia in 1987 with a Double Major in Mining and Mineral Process Engineering and later completed a Falconbridge-sponsored Executive Development Program at the Universidad Católica de Santiago in Chile. Gord has been involved in several industry associations and previously served as the Chair of the Mining Association of Canada (MAC) from 2019 to 2021. Mr. Stothart is also the current Chair of the non-profit St. Elizabeth Foundation with a current focus on end-of-life care and in-community healthcare training and service partnerships with several First Nations and Inuit communities in Canada.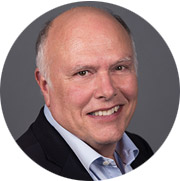 Robert Wares
Director of PPML
Robert Wares is currently the Chairman and Chief Executive Officer of Osisko Metals, and a professional geologist with over 40 years of experience in mineral exploration and development. He was responsible for the discovery of the Canadian Malartic bulk tonnage gold deposit, which was subsequently developed by Osisko Mining Inc. into one of Canada's largest gold producers. Among other awards, Mr. Wares was a co-winner of the Prospectors and Developers Association of Canada's "Prospector of the Year Award" for 2007, and was named, together with John Burzynski and Sean Roosen, as "Mining Men of the Year" for 2009 by the Northern Miner. Mr. Wares is also Chairman and CEO of Brunswick Exploration Inc. He holds a Bachelor of Science and an Honorary Doctorate in Earth Sciences from McGill University, and currently serves as member of McGill University's Faculty of Science Advisory Board. Mr. Wares also served for ten years as President and Board Director of the Ordre des Géologues du Québec and three years on the Mining Advisory Board with the Autorité des Marchés Financiers du Québec.